For those of you Triton owners, you may have noticed the long discussions about "gas smell" in the rod lockers, rear compartments, etc. To "try" and remedy I felt that more air circulation is probably a good way to go. I got some 3" round vents and started with the walls on either side of the cooler step. Behind this is open area that goes down to the main cavity of the hull and bilge. here are the before and after shots.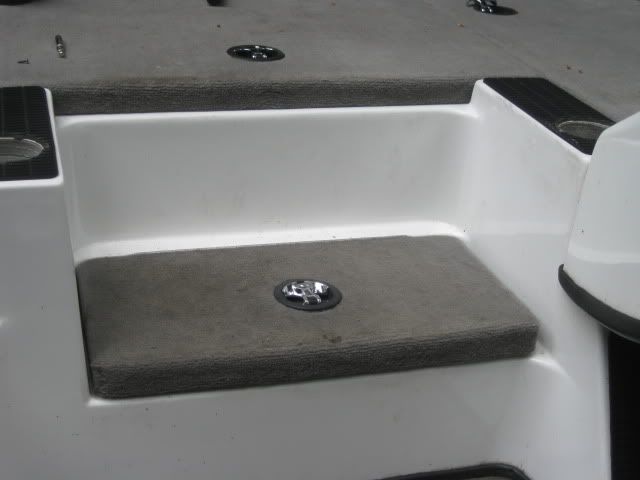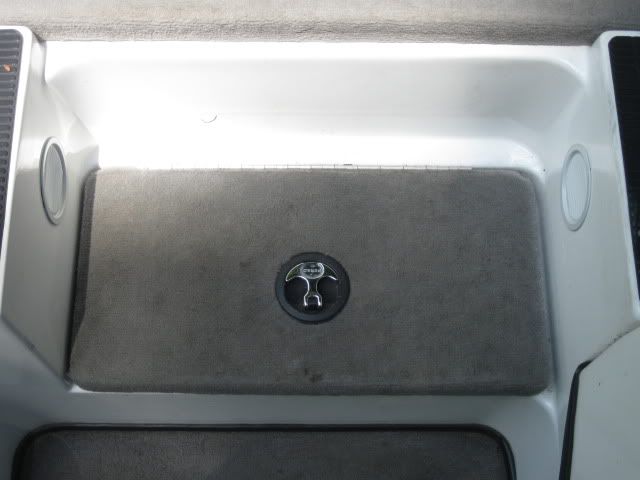 Next, behind the third (middle) removable seat is the access plate to the gas tank. I never did think this had enough ventilation so I added two 3" vents to it also and repainted and added a triton logo. Again, before and after shots.
Not sure if this will help, but it sure can't hurt anything.