I think everyone has read the damage that ethanol can do to our fuel lines. I decided that it was about time to replace mine with the newer EPA Approved gray fuel line that most Mercury mechanics recommend now. This is what you are looking for.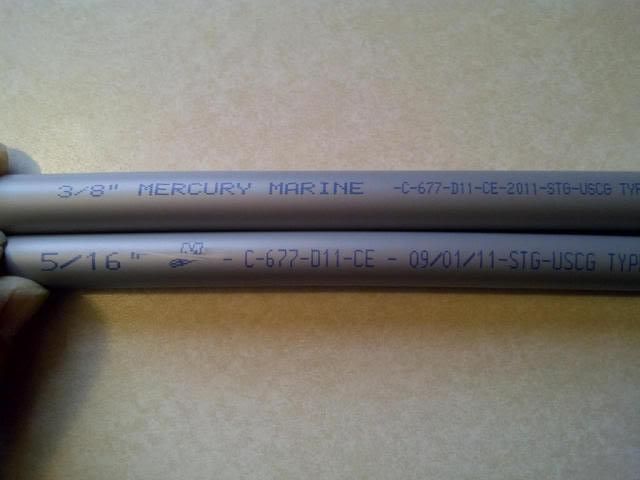 This is what the "old" line from my primer bulb to the fuel pump looked like. Glad I did this. Not a hard job....even for an amateur like me.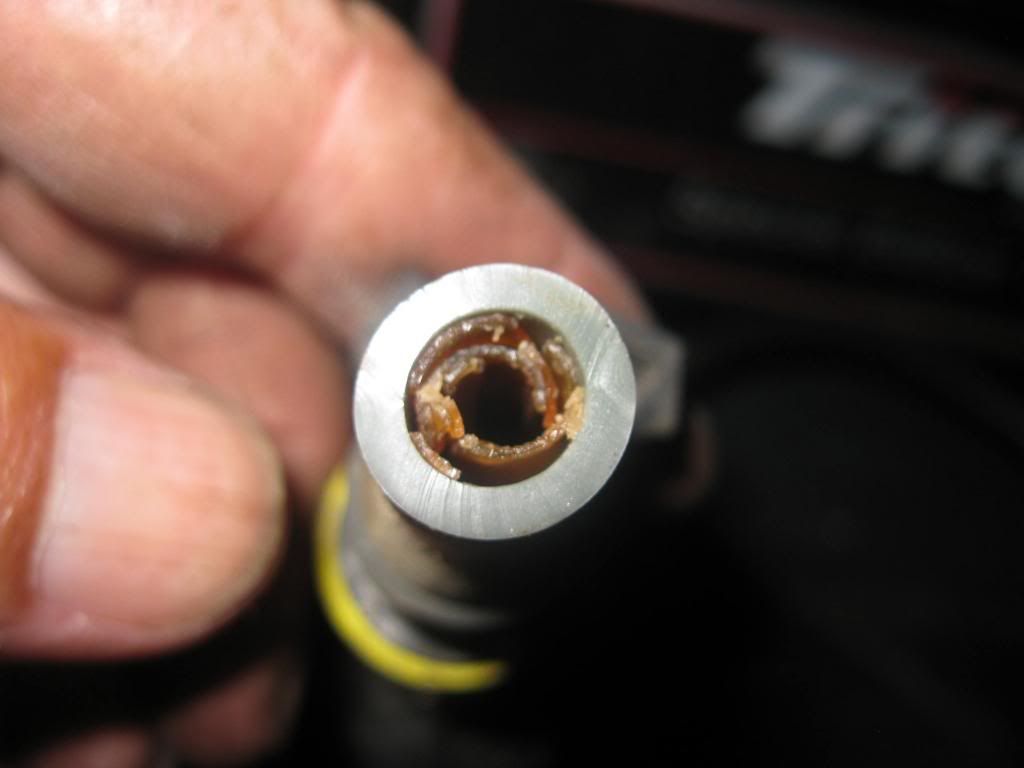 Also retro fitted the new fuel line "outside" of the enclosed tube that carries all of the lines to the engine. I was not happy with the way this was rigged. The old line that ran thru there, was cramped and had an inline fitting that could come loose or get mashed by other lines. Took care of that problem.
If you have not replaced your fuel lines yet....I strongly urge you to do so. It is also recommended to change your fuel filter and install a diaphragm / check valve kit on your pulse fuel pump.