Took a trip down to the Chesapeake over the weekend and splashed my boat in saltwater for the first time. I fished the mid/lower Western shore in an area I've been scouting on Google Earth. Saturday morning the wind was nasty so I waited until it calmed down in the afternoon to hit the water.
The water was stirred up pretty good from all the wind, and that must have fired the croakers up because they were everywhere. They were all little guys from 6-8" and they attacked my lures relentlessly. I did eventually find a couple small speckled trout and a stingray but that was it besides the croakers. Couldn't get much going in the grass, not sure if the trout and reds had vacated or were just not interested in eating.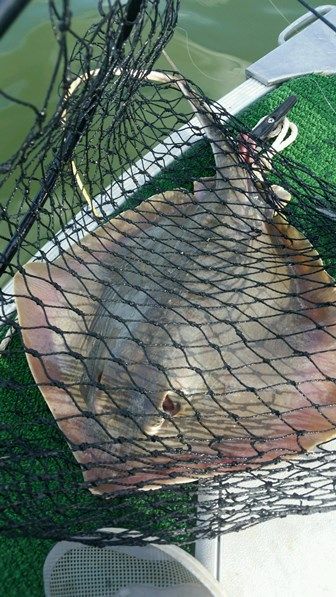 Sunday was a much better day. I got on the water at 6am in the same area as Saturday and conditions were perfect. Started out throwing topwaters over the grass and found a few cooperative trout, they were on the smaller side, 14-15", but fun anyway.
When the sun came out I switched to a popping cork with a gulp shrimp and continued to catch. Action was not fast but it was fun. I caught a few more trout up to 20",
The always acrobatic houndfish,
and even jigged up a baby cobia. Not exactly what I wanted my first cobia to look like, but I'll take it!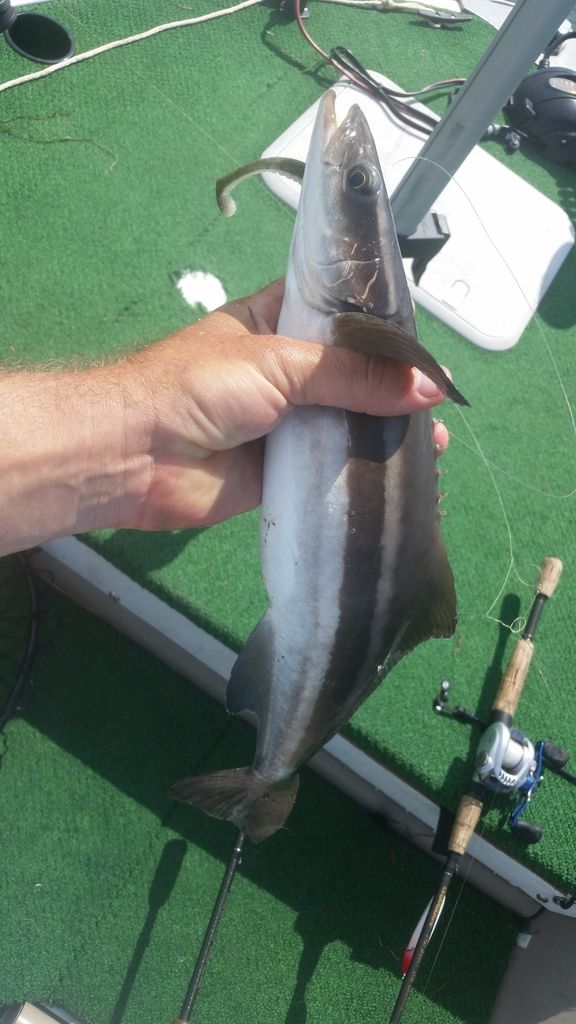 I caught a couple runt stripers too. No signs of redfish on this trip though, not sure what's going on with them.
Soaking a crab pot by the campsite was also productive.
I can't wait to get back down and explore some more spots!