Took the little boat down to the NN for some shallow water flats fishing on Saturday. I was on the water at sunrise and got into some schoolie stripers on topwater right away. Kept 2 @ 21" and released a bunch more.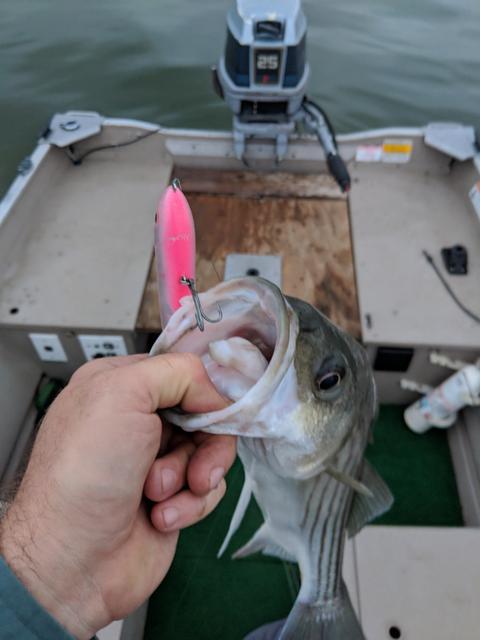 One little trout on top too.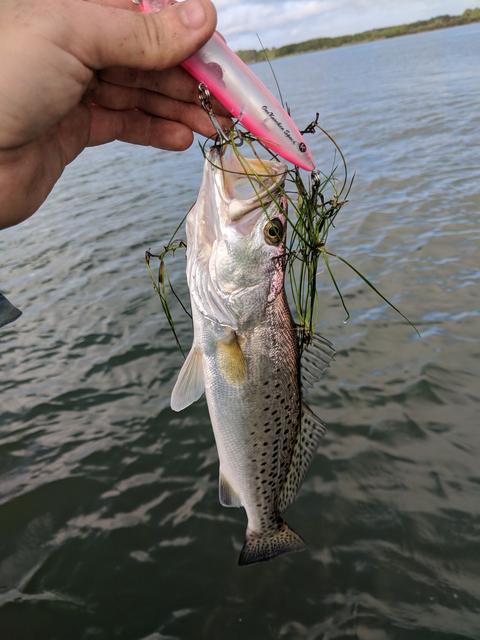 After the sun came out I switch up to a popping cork and Gulp shrimp. Took a while to get bit on that but when I finally did it was a nice 24" redfish right up along the marsh edge.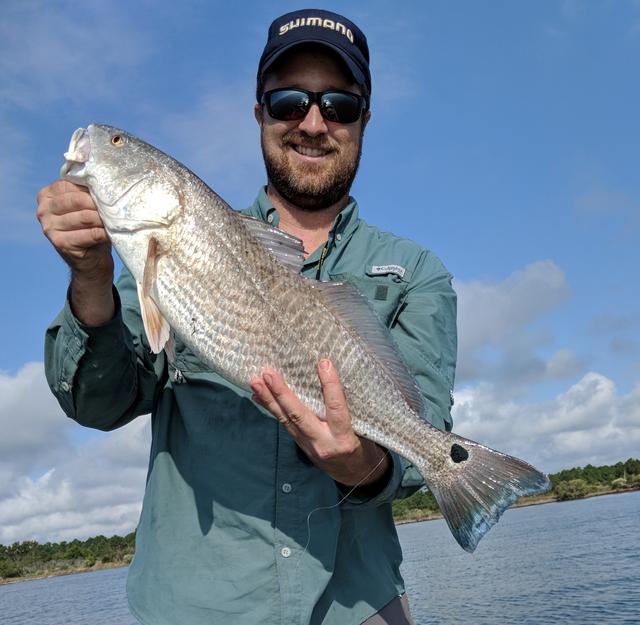 Found about a dozen more small trout and a couple more stripers to round out the day.
Around 3pm my outboard started vibrating really bad. Stopped to check it out and discovered the midsection had cracked :mad: .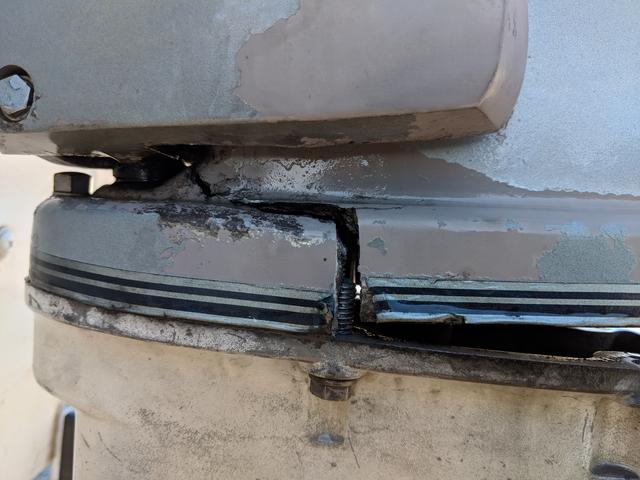 Luckily I had enough juice left in my trolling motor to make the 2 mile trip back to the dock. Boats are such a PITA.