On Friday I left straight from work at 4:30pm and didn't arrive at Indian River Inlet until 10. Stupid rush hour traffic. Anyway, I fished a couple hours in the wind and rain. The end of the North Jetty was underwater so I went out about 1/3 of the way and threw plugs and swim shads. Nothing. Didn't look like anyone else was having any luck either.
Slept in the car a bit and then went to check out the pier in the early morning. It was still very wet and very windy and the water was a mess, so I didn't stay. I headed off to fish a different spot on the bay. Man it was rough out there, the water actually looked like the ocean surf. The rain was relentless too. Long story short, I soaked clams and bunker for about 4 hours and only landed a couple skates and a doggie.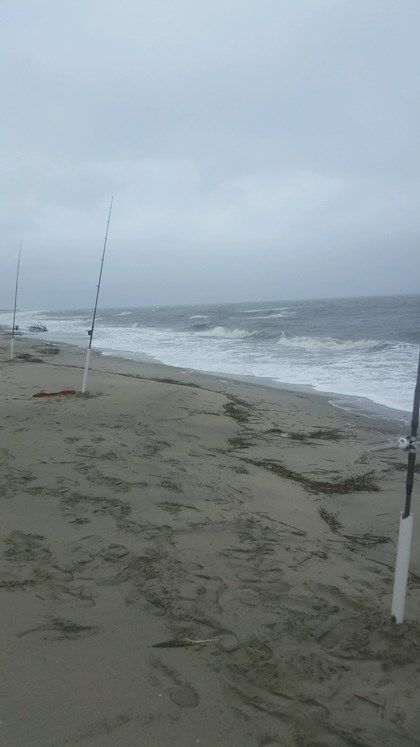 That afternoon I hit the canal at the top of the outgoing to try for some flounder. I managed to land one at 21" and lost another. After the tide picked up the bite died and I didn't catch anything else. I was exhausted and still drying out so I didn't go back out in the nasty weather Saturday night, and got some sleep in a motel instead.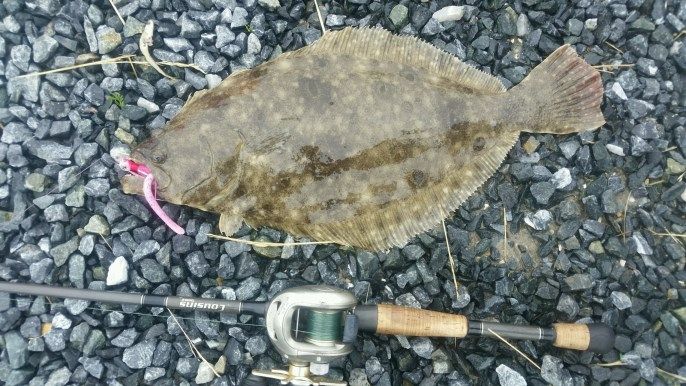 Sunday morning I tried the surf again. It was still very windy but man it felt good to see the sun. I soaked clams and bunker again and also jigged with light tackle while I waited. Bait produced nothing but I hooked a couple chopper blues while jigging. I kept one for the smoker.
In the afternoon I fished a tidal creek for flounder. I C&R'd 5 or 6 big blues and a schoolie striper but never did find any flounder.
Gave IRI a quick shot Sunday night on the South side but didn't catch anything. Man it was windy out there.
Monday morning I checked out the pier again but the wind was howling and the water was chocolate milk so I went back into the marsh again to fish for flounder. Same story as the last time...no flounder but several chopper blues. Soon the water clouded up and even the bluefish weren't biting anymore, so I packed it in and headed home.